CAM VacuRator digestate dryer
Solve your slurry problems on the spot!
As a livestock farmer or biogas plant operator, you face the tremendous challenge of having to run your farm cost-effectively despite ever stricter requirements being imposed. To help you, we have developed a modular slurry and digestate processing system which takes all the important factors such as water, nutrients, trace elements, energy and efficiency into account, enabling you to run your business sustainably.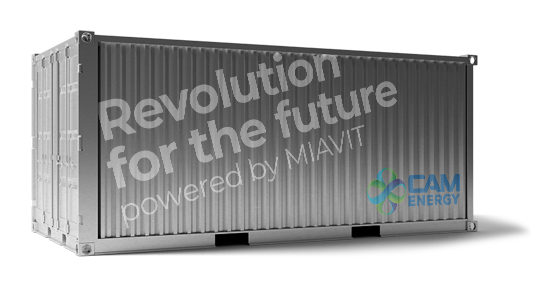 CAM VacuRator digestate dryer
The CAM VacuRator is a fully automated processing system for slurry and digestate. The system operates independently of primary energy and is made up of semi-mobile modules that can be freely combined as required. Highly efficient due to heat recovery, the system enables the low-emission production of mineral fertilizer (ammonium sulphate solution). Thanks to our service, which includes commissioning, online remote maintenance and distillate quality control, the CAM VacuRator is the innovative solution for tackling your nutrient problems.
The advantages for you
Processes slurry and digestate without the use of chemicals
Saves additional storage space in accordance with the German Fertilizer Ordinance (DüMV)
Ensures optimum energy efficiency through heat recovery
Operates independently of primary energy and can therefore be used on the spot
Significantly reduces disposal costs
Reduces the area required for nutrient spreading
Ensures water quality is suitable for further use
Secure investment and short pay-off period